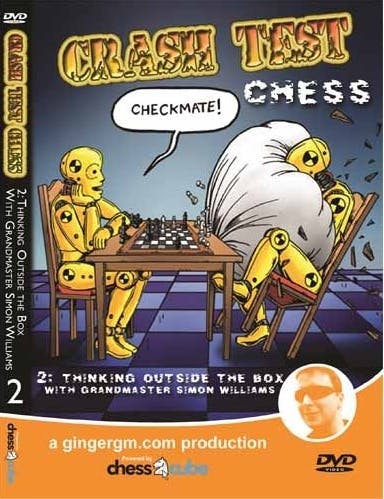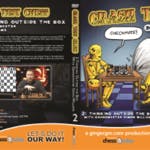 Crash Test Chess - Thinking Outside of the Box
with GM Simon Williams
Quick info
---
Format: DVD / download (mp4 files)
Running Time: 1 hour
System Requirements: This DVD will run on all platforms - PC, MAC, games consoles and set top boxes. 625 PAL
File Size: 287 MB
PGN Files: Available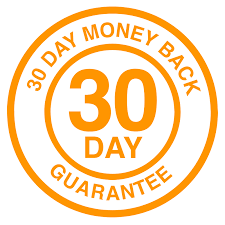 If, for whatever reason, you are not happy with your purchase just let us know and we'll give you a refund.
Ginger GM Publishing, in association with Chilli Pepper Films, is proud to present its second DVD in this new range of Crash Test Chess series, whereby viewers will improve their game by following short and instructive lessons that have been carefully prepared.
In Thinking Outside of the Box, Grandmaster Simon Williams explains how a viewer can improve their game by spotting unusual but very effective ideas. This includes strategic knight manoeuvres, clever bishop moves and other concepts that will be invaluable to any player wishing to improve their game.
Following this DVD will be similar to receiving a personal one on one lesson from a Grandmaster and top trainer, for a fraction of the price. Players of all levels should be able to pick up some new concepts- a must for any player wishing to improve!
0: Titles
1: Opening Sequence
2: Nimzowitsch - Rubinstein
3: Ward - Williams
4: Korchnoi - Fischer
5: Karpov - Unzicker
6: Topalov - Shirov
7: Tarrasch - Allies
8: Arkell - Holland
9: Credits
Author
---
GM Simon Williams
Review this course
---
You must log in to leave a review
Help us improve our website by telling us what you think.
Made by chess players, used by chess players.